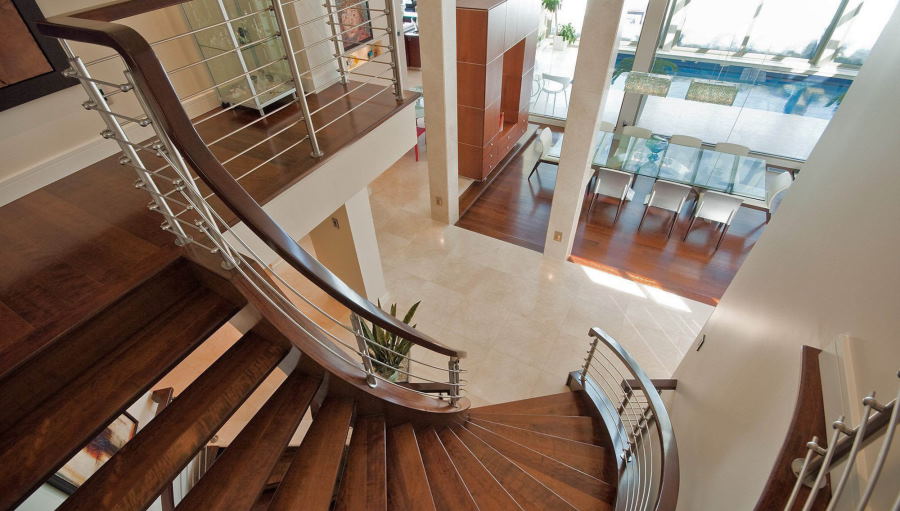 Are you designing a new staircase for your home or office? If so, it's important to follow some general design principles to ensure the safest and most functional result. This blog post will discuss three key design elements to keep in mind when creating a staircase: treads, risers, and landings. We'll also provide some tips on choosing the right materials and finishes for your project. Read on for more information!
The dos and don'ts of building comfortable stairs
A well-designed staircase is a safe and functional addition to any home. Here are some design principles to follow when planning your staircase:
The width of the staircase should be at least 36 inches wide. This will provide enough space for people to safely walk up and down the stairs.
The risers (the height of each step) should be between six and eight inches high, with a maximum variance of no more than half an inch. This will create a consistent surface for people to walk on and avoid tripping.
The treads (the horizontal surface of each step) should be at least ten inches deep so that people have plenty of room to place their feet.
There should be a handrail on both sides of the staircase for safety. The handrail should be between 34 and 38 inches high, with a gripping surface at least two and a half inches wide.
The stairs should have a gentle slope, no more than 30 degrees. A steeper slope can cause people to trip or lose their balance.
There should be plenty of light on the staircase, both at the top and bottom. This will help people see where they are going and avoid accidents.
Follow these design principles to create a safe and functional staircase for your home!

Different types of indoor stairs
Blurring the lines between indoors and outdoors, indoor stairs are a great way to add function and style to your home. Unfortunately, there are many different types of indoor stairs available on the market today, so it can be tough to decide which one is right for you. We will discuss the different types of indoor stairs and their benefits. We will also provide some tips on choosing the right indoor stairs for your home. So, whether you're looking for classic wood stairs or something more contemporary, read on for inspiration!
There are many different types of indoor stairs. Straight flights of stairs with a simple design can be found in almost any home. Curved staircases are often used more decorative ways and can add interest to a room or hallway. Spiral staircases can be a great way to save space in your home, and they can also be very elegant. Whether you're looking for something functional or something that will add some style to your home, there is sure to be an indoor staircase that's perfect for you.
If you're not sure which type of staircase is right for you, consult with a professional before making a decision. They'll be able to help you choose the best option based on your needs and budget. You may even want to consider having a custom staircase designed just for your home. No matter what type of stairs you choose, ensure they're safe and properly installed.
If you're considering updating your indoor stairs, contact us today for more information. We can help you find the perfect stairs for your home and provide all the installation services you need. In addition, we'll make sure your new stairs are beautiful and safe, so you can enjoy them for years to come.